BRONZE & WHITE FREE RANGE
OUR TURKEYS
Beautifully presented Christmas birds raised right here at Pale Farm.
Our white and bronze free-range turkeys are expertly reared by hand; providing them with the utmost care and attention. The day-old turkey chicks arrive on our family-run farm in early July. They stay indoors for the first few weeks within heated barns to keep them warm. Once they have their feathers, our turkeys then free range in our herbal grass meadows giving them our own unique flavour.
Our turkeys are finished on a soya free cereal mix using our own home grown crops: wheat, barley and beans. We believe this is hugely important as we know what goes into the meat that you eat, and the food miles are kept as low as possible. The crops are grown using conservation farming methods, more info on this practice please click here. In addition to this we add a locally sourced potato protein – note NO SOYA – as soya has a huge environmental impact. The turkeys also eat whole oats which are rich in nutrients, give a lovely creamy colour to the bird's skin and add to their fantastic flavour. The birds drink our own well water, which is collected and filtered on the farm, with no chlorine, therefore enhancing the turkey's delicious taste.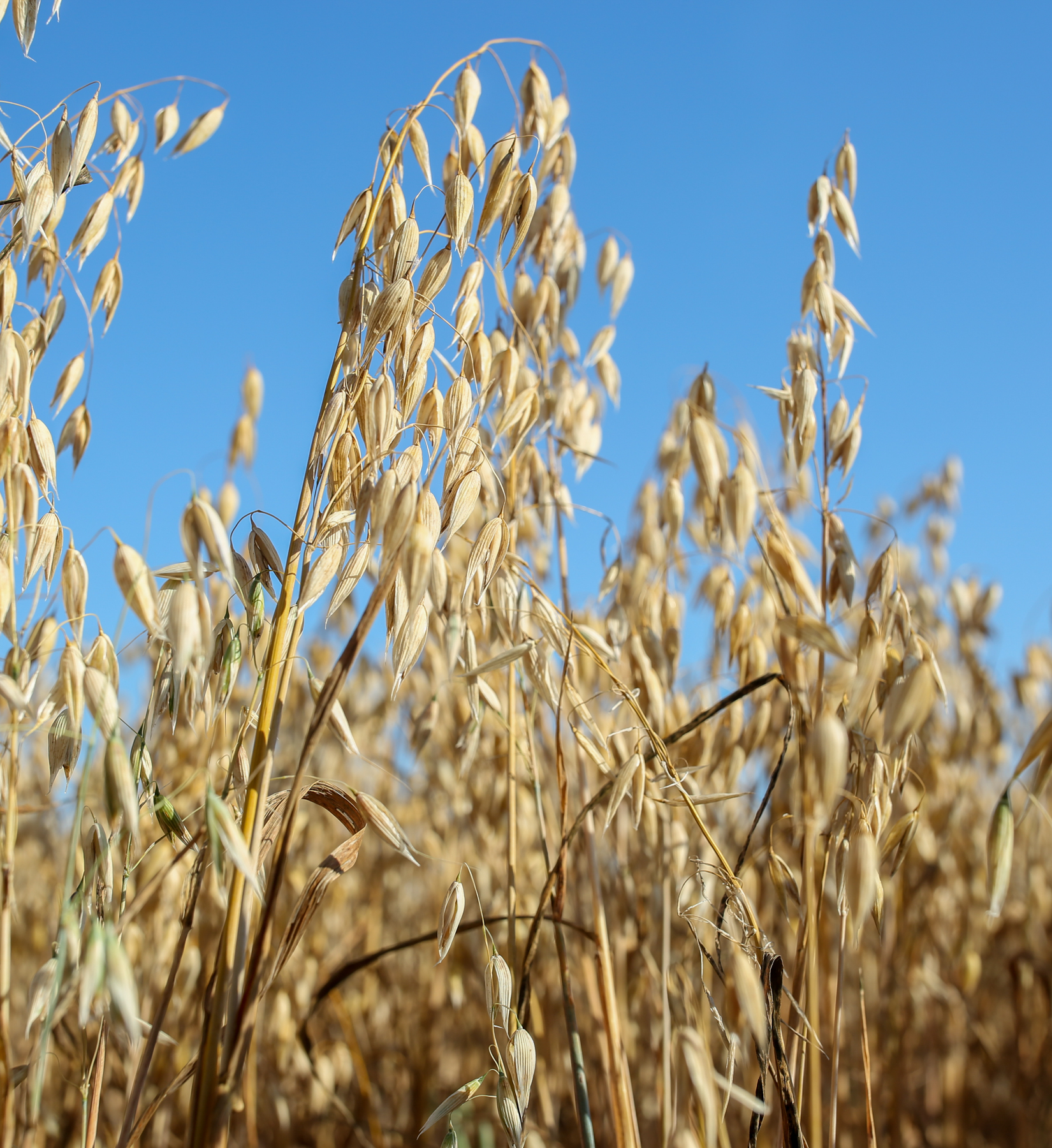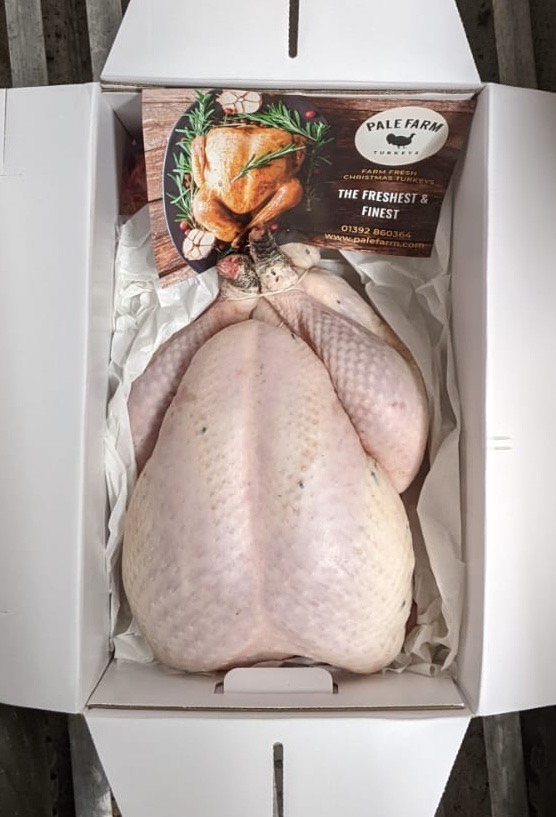 All of our turkeys are processed on our farm which ensures minimum stress to them and greatly improves the quality of the meat. We use traditional methods of dry plucking and finished by hand, then hanging them for a minimum of 7 days for the meat to mature and develop, before being skilfully trussed and finally hand tied to give a fantastic presentation. It is then placed in a cardboard box, with giblets in biodegradable polybag and cooking instructions.  We employ lovely local people to help us complete this process, we are so grateful they come back year after year.
HOW DO WE GET DIFFERENT WEIGHTS?
We carefully select 9 different female breeds of both white and bronze turkeys, which all grow to different sizes allowing us to offer a wide range of weights. This allows them to grow slowly to their natural maturity over 23 weeks whilst ensuring that they develop a beautiful flavour in time for Christmas.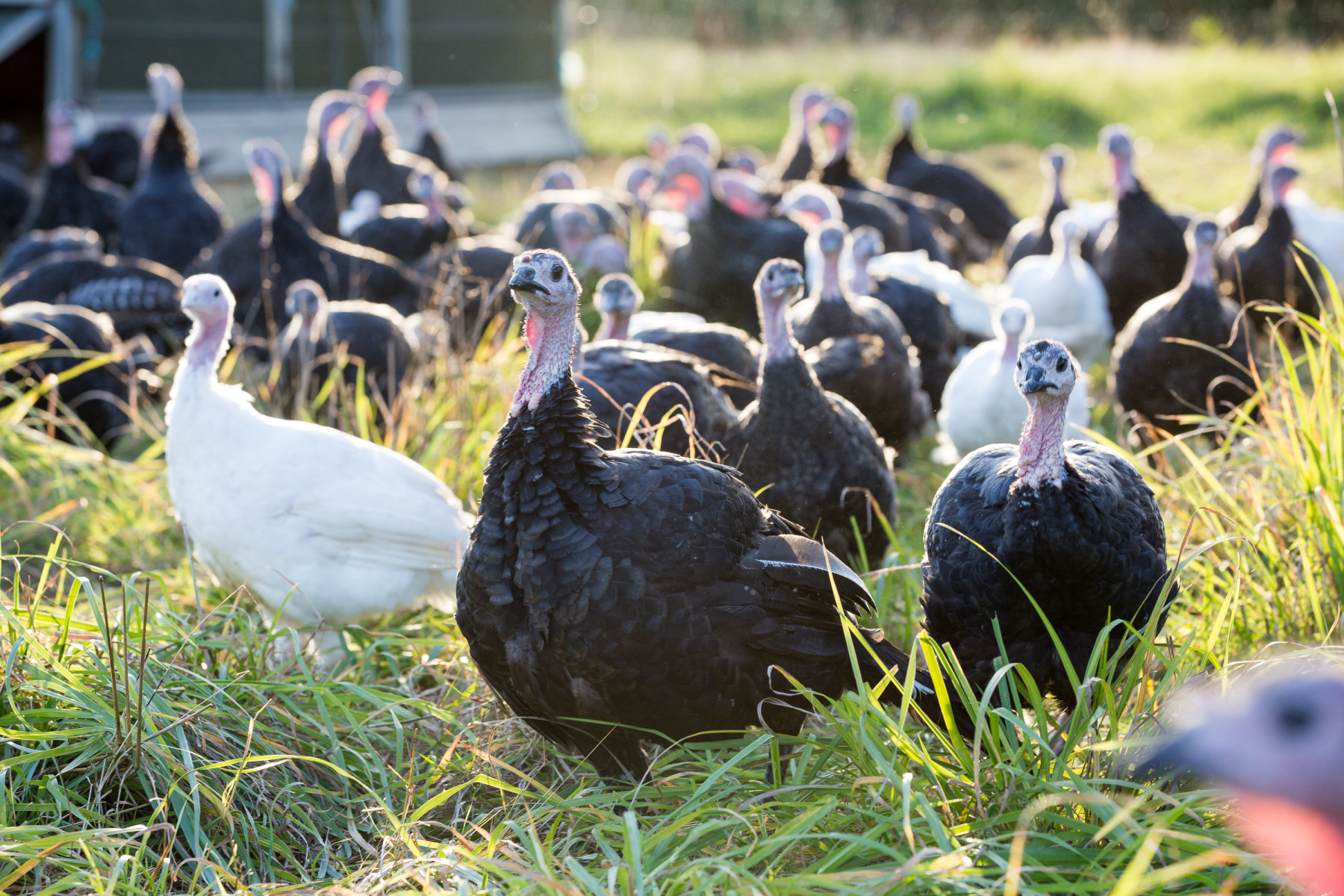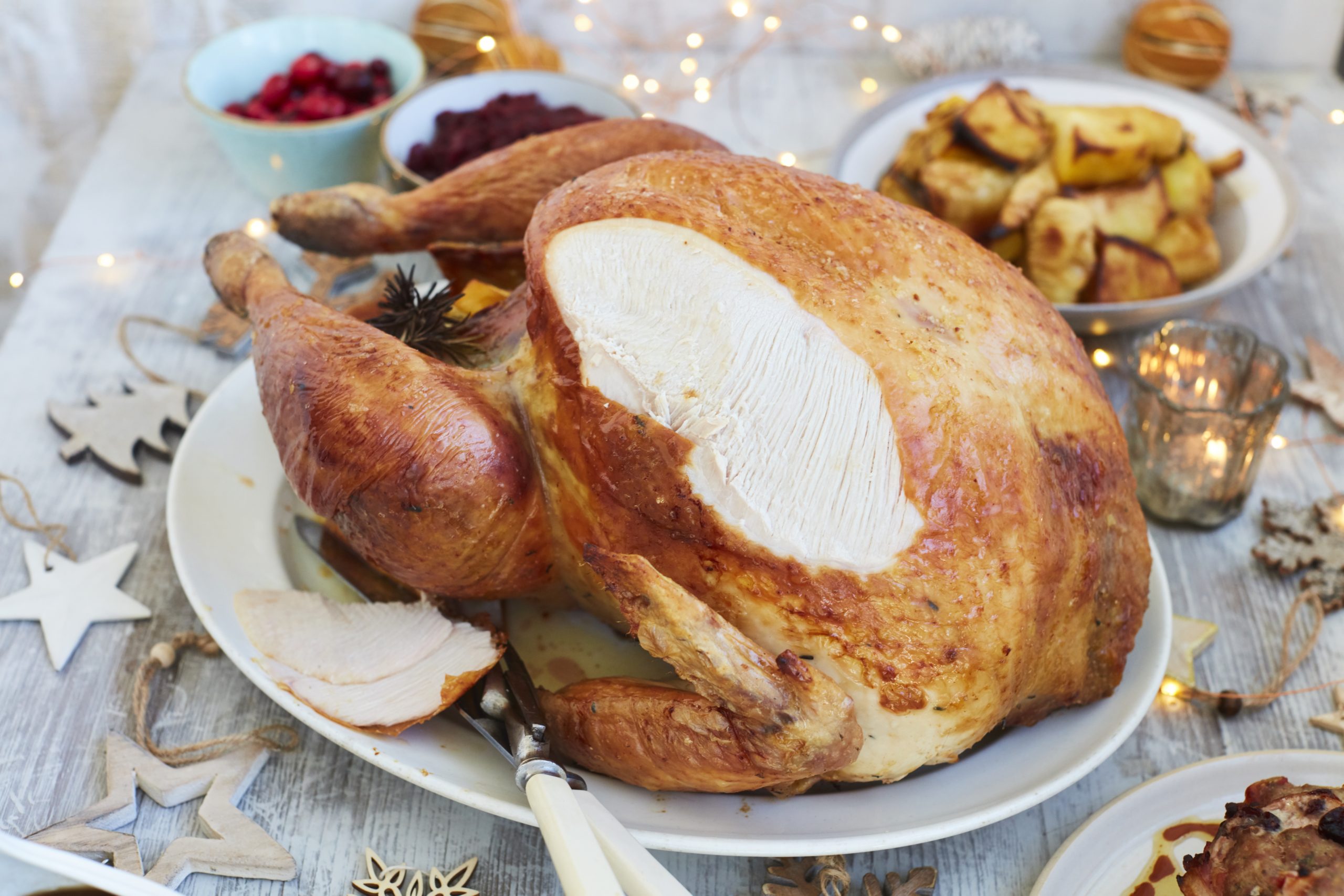 Our white turkeys have a beautiful table appearance with clean skin and a more subtle flavour. They have fuller breasts and we would recommend this type if your family prefers breast meat.
Our bronze turkeys are a more traditional breed with moist meat and a deeper flavour and we would recommend this type if your family prefers the dark leg meat and a gamier flavour.
It comes down to personal choice, but either would make your Christmas dinner super special.

WHY CHOOSE A PALE FARM TURKEY?
If you want an multi-award winning turkey that has been fed on home grown cereals, free ranged on herbal grass meadows, processed using traditional methods on a small family farm that believes sustainability is key then please choose a Pale Farm Turkey this Christmas.